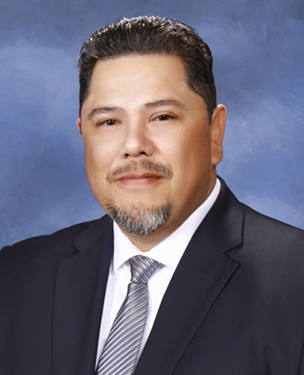 Filiberto Chavez
Mortgage Community Development Loan Officer
NMLS# 262811
Mortgage Community Development Loan Officer
Address
Rancho Cucamonga
, CA,
91730
Phone
Address
Rancho Cucamonga
, CA,
91730
Phone
About
Filiberto Chavez has been a part of the financial services and mortgage industries since 2001. Along the way, he's managed teams as well as mortgage loans with flexibility and care. His ability to resolve problems, coordinate processes and navigate financial trends has helped him earn customer service accolades from both his clients and the industry. His friendly approach helps him communicate and educate clients at all levels of the homebuying journey, especially first-time buyers.
When he's not helping clients with their mortgage needs, he's enjoying time with his wife and two children.
Learn more about how Filiberto can help you. Give him a call today!
Featured
The Affordable Mortgage Program (AMP) can help you buy or refinance a home by offering ways to reduce your down payment, closing costs and more.

Becoming a well-informed buyer is important in the lending process. Our residential loan officers are here to help educate you on issues relating to homeownership through seminars and workshops.

Want to buy a house, but not sure if the time is right for you? Our Mortgage Banking Director shares his perspective on timing your home purchase.
Services
Purchase

Refinance

Cash-out Refinance

Down Payment Assistance

Pre-qualification

Pre-approval

Mortgage Rates

Fixed Rate Loans

Adjustable Rate Loans

Vacation/Second Homes

Investment Properties

Land Loans

Home Equity Line of Credit (HELOC)

Community Land Trust
Payment Calculators
Mortgage Calculator

Enter your loan amount and interest rate to calculate your estimated monthly payment.

Rent vs. Buy a Home

The decision to buy a home is an important one. Our Rent vs. Buy Calculator helps you weigh your options.

15 vs. 30 Year Mortgage

Paying less interest vs. having a lower monthly payment. There's much to consider when it comes to the length of your loan.

Mortgage Refinance

Interest rates are just one factor in determining if a refinance is right for you.