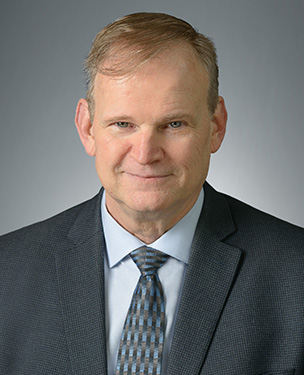 Kevin Nunn
Residential Loan Officer
NMLS# 305826
Residential Loan Officer
Address
Phone
Address
Phone
About
For Mortgage Loan Officer Kevin Nunn, collaboration is the key to success. His career in the mortgage industry began in 1991, and he's seen how partnerships and communication deliver the best outcome for his clients. This is especially true when it comes to helping his clients secure loans for custom construction and renovation where unique challenges often require a team approach.
Kevin's commitment to building a network of support is well-known in the industry, as well as the state. He's received several prestigious awards from the Greater Sacramento chapter of the California Association of Realtors, and he has also received recognition from the California Association of Mortgage Professionals. He was selected as their statewide Affiliate of the Year for 2021. Kevin serves on the board for both the National Association of the Remodeling Industry and the California Association of Mortgage Professionals. He chairs the Government Affairs committees for both organizations. He is also frequently asked to speak as a subject matter expert at the local, state, and national level.
Ready to begin your homebuying or building process? Give Kevin a call today.
Featured
Becoming a well-informed buyer is important in the lending process. Our residential loan officers are here to help educate you on issues relating to homeownership through seminars and workshops.

The Affordable Mortgage Program (AMP) can help you buy or refinance a home by offering ways to reduce your down payment, closing costs and more.

Our Community Heroes program aims to counteract the rising cost of housing by making financing accessible and affordable for frontline professionals. We're honored to help neighbors become homeowners.
* Subject to credit approval and limited to residents of Washington, Oregon, Idaho or California, or current Banner Bank deposit clients. View a list of Banner Bank's
Services
Purchase

Refinance

Cash-out Refinance

Down Payment Assistance

Pre-qualification

Pre-approval

Mortgage Rates

Fixed Rate Loans

Adjustable Rate Loans

Vacation/Second Homes

Investment Properties

Land Loans

Home Equity Line of Credit (HELOC)

Community Land Trust
Payment Calculators
Mortgage Calculator

Enter your loan amount and interest rate to calculate your estimated monthly payment.

Rent vs. Buy a Home

The decision to buy a home is an important one. Our Rent vs. Buy Calculator helps you weigh your options.

15 vs. 30 Year Mortgage

Paying less interest vs. having a lower monthly payment. There's much to consider when it comes to the length of your loan.

Mortgage Refinance

Interest rates are just one factor in determining if a refinance is right for you.