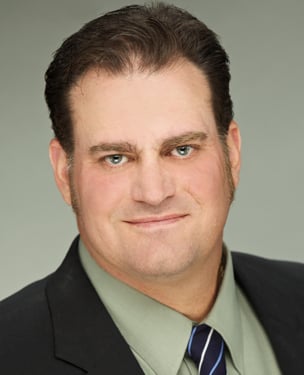 Matt Towery
VP, Residential Loan Officer | Team Towery
NMLS# 276667
VP, Residential Loan Officer | Team Towery
Address
Phone
Matt Towery
VP, Residential Loan Officer | Team Towery
Address
Phone
About
Matt Towery brings more than 20 years of mortgage banking experience to the residents of Southern California. Whether you are buying, building or refinancing, Matt is committed to providing exceptional client service and helping you achieve your financing goals. He understands a wide variety of loan types, and knows how to navigate the challenges associated with home construction and lot/land loans.
Matt prides himself on providing a high level of service throughout the process, even after the loan closes. His professional approach, dedication and proven track record have led many of his former clients to reach out to him when they consider purchasing a new home or refinancing their existing mortgage. In his spare time, Matt takes advantage of all Southern California has to offer, and especially enjoys taking his children and dog to the beach.
Contact Matt today to learn more about how he can help you.
Featured
If you've never bought a home or haven't owned one in recent years, let us walk you through the process. Our specialists will listen to you, explain the options and help you find the best home loan for your situation. And, you'll be toasting your new home in no time.

Building or renovating your home is easier than ever with our All-in-One Custom Construction Loan. Short term construction, renovation costs and permanent financing are rolled into one loan with one set of closing costs. Land or lot purchase can be included.

Our Community Heroes program aims to counteract the rising cost of housing by making financing accessible and affordable for frontline professionals. We're honored to help neighbors become homeowners.
* Subject to credit approval and limited to residents of Washington, Oregon, Idaho or California, or current Banner Bank deposit clients. View a list of Banner Bank's
Services
Purchase

Refinance

Cash-out Refinance

Down Payment Assistance

Pre-qualification

Pre-approval

Mortgage Rates

Fixed Rate Loans

Adjustable Rate Loans

Vacation/Second Homes

Investment Properties

Land Loans

Home Equity Line of Credit (HELOC)

Community Land Trust
Mortgage Calculators
Mortgage Calculator

Enter your loan amount and interest rate to calculate your estimated monthly payment.

Rent vs. Buy a Home

The decision to buy a home is an important one. Our Rent vs. Buy Calculator helps you weigh your options.

15 vs. 30 Year Mortgage

Paying less interest vs. having a lower monthly payment. There's much to consider when it comes to the length of your loan.

Mortgage Refinance

Interest rates are just one factor in determining if a refinance is right for you.