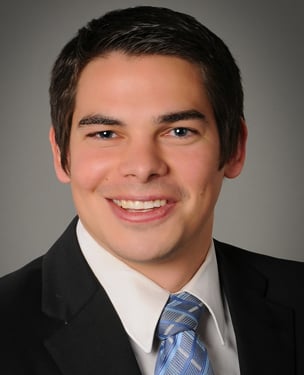 Trevor Taylor
Residential Loan Officer
NMLS# 1044319
Residential Loan Officer
Address
Phone
Address
Phone
About
Trevor Taylor started his banking career in 2009, gaining valuable client service and consumer lending experience. In 2016, he joined Banner Bank as a residential loan officer, combining his financial knowledge with his passion for excellent service to help clients navigate the homebuying journey.
He has a business degree with an emphasis in finance from Brigham Young University and an MBA from Eastern Oregon University. In his free time, Trevor enjoys relaxing with his family and participating in many of the outdoor activities the area has to offer.
Whether you're buying, refinancing, renovating or building, reach out to Trevor. He can help you find the home loan solution that fits you best.
Featured
The Affordable Mortgage Program (AMP) can help you buy or refinance a home by offering ways to reduce your down payment, closing costs and more.

Becoming a well-informed buyer is important in the lending process. Our residential loan officers are here to help educate you on issues relating to homeownership through seminars and workshops.

Want to buy a house, but not sure if the time is right for you? Our Mortgage Banking Director shares his perspective on timing your home purchase.
Services
Purchase

Refinance

Cash-out Refinance

Down Payment Assistance

Pre-qualification

Pre-approval

Mortgage Rates

Fixed Rate Loans

Adjustable Rate Loans

Vacation/Second Homes

Investment Properties

Land Loans

Home Equity Line of Credit (HELOC)

Community Land Trust
Payment Calculators
Mortgage Calculator

Enter your loan amount and interest rate to calculate your estimated monthly payment.

Rent vs. Buy a Home

The decision to buy a home is an important one. Our Rent vs. Buy Calculator helps you weigh your options.

15 vs. 30 Year Mortgage

Paying less interest vs. having a lower monthly payment. There's much to consider when it comes to the length of your loan.

Mortgage Refinance

Interest rates are just one factor in determining if a refinance is right for you.