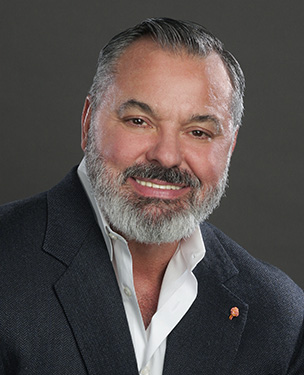 Frank Bonner
Residential Loan Officer
NMLS# 143701
Residential Loan Officer
Address
Phone
Address
Phone
About
Moving from Louisiana to Washington state may seem like a culture shock to some: but not to Residential Loan Officer Frank Bonner. He loves to find friends who become like family wherever he goes. Making the shift to the Pacific Northwest was no different.
At Banner Bank, Frank has added to his already extensive mortgage lending knowledge. He has more than 25 years of experience in the field working on a variety of products – from conventional/conforming loans to government loans. Living in Louisiana, he helped many people through their mortgage and loan needs during the aftermath of hurricane Katrina, delivering answers with compassion, and he brings that same level of care with every client.
Frank has worked with the public for most of his life and thrives on giving the best customer service possible. His philosophy is to always treat his clients like one of the family.
Call Frank today to get started or to hear more about your loan options.
Featured
Federal Housing Administration (FHA) loans have been helping people become homeowners since 1934. These loans offer favorable rates and low down payment requirements.

Our Affordable Mortgage Program (AMP) can help you buy or refinance a home by offering ways to reduce your down payment, closing costs and more.

If you've never bought a home or haven't owned one in recent years, let us walk you through the process. Our specialists will listen to you, explain the options and help you find the best home loan for your situation.
* Subject to credit approval and limited to residents of Washington, Oregon, Idaho or California, or current Banner Bank deposit clients. View a list of Banner Bank's
Services
Purchase

Refinance

Cash-out Refinance

Down Payment Assistance

Pre-qualification

Pre-approval

Mortgage Rates

Fixed Rate Loans

Adjustable Rate Loans

Vacation/Second Homes

Investment Properties

Land Loans

Home Equity Line of Credit (HELOC)

Community Land Trust
Payment Calculators
Mortgage Calculator

Enter your loan amount and interest rate to calculate your estimated monthly payment.

Rent vs. Buy a Home

The decision to buy a home is an important one. Our Rent vs. Buy Calculator helps you weigh your options.

15 vs. 30 Year Mortgage

Paying less interest vs. having a lower monthly payment. There's much to consider when it comes to the length of your loan.

Mortgage Refinance

Interest rates are just one factor in determining if a refinance is right for you.