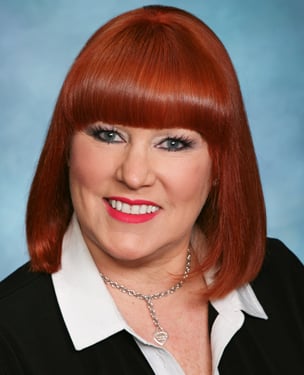 Dian Donahoe
Residential Loan Officer
NMLS# 333360
Residential Loan Officer
Address
Phone
Address
Phone
About
Dian Donahoe is known for delivering personalized service that creates a hassle-free, streamlined mortgage lending experience. It's an approach she's used since 1982, when she first began helping people build and buy homes. While much has changed over the years, her attention to detail has remained the same, and she's well-versed on all of today's lending products, especially jumbo, construction and lot loans. Whether a client is buying for the first time or building their dream home, she can help them choose the loan that best matches their needs.
Dian has called Washington home all her life, and especially loves being out on the water. She also believes in lifting people up in any way possible, and she volunteers regularly with the YWCA Seattle and Dress for Success programs.
Learn more about how Dian can help you. Call her today!
Featured
The Affordable Mortgage Program (AMP) can help you buy or refinance a home by offering ways to reduce your down payment, closing costs and more.

Our VA home loans are designed to assist veterans with the lending process. Veterans have access to competitive interest rates and can borrow up to 100% of the home's value.

Buying a new home or refinancing? Our Household Plus mortgage lets residing family members or boarders contribute up to an additional 30% of the borrowers' qualifying income.
Services
Purchase

Refinance

Cash-out Refinance

Down Payment Assistance

Pre-qualification

Pre-approval

Mortgage Rates

Fixed Rate Loans

Adjustable Rate Loans

Vacation/Second Homes

Investment Properties

Land Loans

Home Equity Line of Credit (HELOC)

Community Land Trust
Payment Calculators
Mortgage Calculator

Enter your loan amount and interest rate to calculate your estimated monthly payment.

Rent vs. Buy a Home

The decision to buy a home is an important one. Our Rent vs. Buy Calculator helps you weigh your options.

15 vs. 30 Year Mortgage

Paying less interest vs. having a lower monthly payment. There's much to consider when it comes to the length of your loan.

Mortgage Refinance

Interest rates are just one factor in determining if a refinance is right for you.