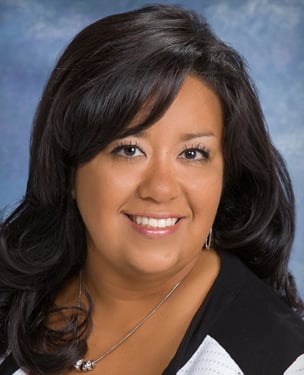 Cori Bautista
Residential Loan Officer
NMLS# 500340
Residential Loan Officer
Address
Phone
Address
Phone
About
Cori Bautista is a longtime Wenatchee resident who began her mortgage career in 2002. A member of the Banner team since 2011, Cori's approach to putting the client first has led to several professional awards and recognition. For example, she received the Bank's Rising Star Award in 2012 and has been a Banner's Best recipient three times, as well as named the North Central Washington Association of Realtors Affiliate of the Quarter in 2018.
Cori is very active in her community. A founding member of the Women's Service League, she has devoted many hours to their Diaper Drive, My Girlfriend's Closet and Touch A Truck. Cori also serves as a board member with several organizations, including Confluence Health, Pybus Public Market Charitable Foundation and the National Association of Professional Mortgage Women. Cori has received several accolades for her long-standing community engagements. For example, she was the 2012 Cornerstone of the Community Award recipient and the 2015 Woman of the Year for the Women's Resource Center of NCW. She was also named to the 2011 Best and Brightest Business People under 35 by the Wenatchee World.
Whether you are building, buying or refinancing a home, reach out to Cori or apply online. She is ready to help make your dream of homeownership come true.
Featured
Our VA home loans are designed to assist veterans with the lending process. Veterans have access to competitive interest rates and can borrow up to 100% of the home's value.

Our Affordable Mortgage Program (AMP) can help you buy or refinance a home by offering ways to reduce your down payment, closing costs and more.

Our Community Heroes program aims to counteract the rising cost of housing by making financing accessible and affordable for frontline professionals. We're honored to help neighbors become homeowners.
* Subject to credit approval and limited to residents of Washington, Oregon, Idaho or California, or current Banner Bank deposit clients. View a list of Banner Bank's
Services
Purchase

Refinance

Cash-out Refinance

Down Payment Assistance

Pre-qualification

Pre-approval

Mortgage Rates

Fixed Rate Loans

Adjustable Rate Loans

Vacation/Second Homes

Investment Properties

Land Loans

Home Equity Line of Credit (HELOC)

Community Land Trust
Mortgage Calculators
Mortgage Calculator

Enter your loan amount and interest rate to calculate your estimated monthly payment.

Rent vs. Buy a Home

The decision to buy a home is an important one. Our Rent vs. Buy Calculator helps you weigh your options.

15 vs. 30 Year Mortgage

Paying less interest vs. having a lower monthly payment. There's much to consider when it comes to the length of your loan.

Mortgage Refinance

Interest rates are just one factor in determining if a refinance is right for you.