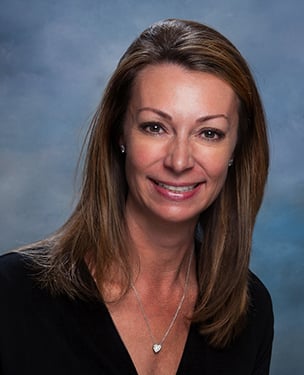 Kristi McPherson
Residential Loan Officer
NMLS# 2148743
Residential Loan Officer
Address
Phone
Address
Phone
About
Kristi McPherson has more than 20 years in the real estate industry, primarily serving clients in the Central Washington region. Her strong attention to detail and genuine customer care ensures her clients' needs are met fully and promptly. Whether you are looking to buy, build or refinance, Kristi will bring you peace of mind and a positive customer experience throughout the loan process.
Kristi has a strong bond with the region she serves, having lived and worked in Central Washington for more than two decades. She and her husband spend much of their free time with their teenage children skiing at Mission Ridge, boating on the Columbia River and Lake Chelan, golfing and hiking. Kristi enthusiastically attends her son and daughter's school athletics and activities while also doing volunteer work for the North Central Washington Association of Realtors, NAPMW Wenatchee Valley, and Building North Central Washington. She is also a graduate of Washington State University.
If you are looking for a results-oriented loan officer who specializes in all areas of residential lending and has a keen knowledge of the region she serves, contact Kristi today for assistance. You can trust her to do the right things the right way.
Featured
The Affordable Mortgage Program (AMP) can help you buy or refinance a home by offering ways to reduce your down payment, closing costs and more.

Becoming a well-informed buyer is important in the lending process. Our residential loan officers are here to help educate you on issues relating to homeownership through seminars and workshops.

Want to buy a house, but not sure if the time is right for you? Our Mortgage Banking Director shares his perspective on timing your home purchase.
Services
Purchase

Refinance

Cash-out Refinance

Down Payment Assistance

Pre-qualification

Pre-approval

Mortgage Rates

Fixed Rate Loans

Adjustable Rate Loans

Vacation/Second Homes

Investment Properties

Land Loans

Home Equity Line of Credit (HELOC)

Community Land Trust
Payment Calculators
Mortgage Calculator

Enter your loan amount and interest rate to calculate your estimated monthly payment.

Rent vs. Buy a Home

The decision to buy a home is an important one. Our Rent vs. Buy Calculator helps you weigh your options.

15 vs. 30 Year Mortgage

Paying less interest vs. having a lower monthly payment. There's much to consider when it comes to the length of your loan.

Mortgage Refinance

Interest rates are just one factor in determining if a refinance is right for you.